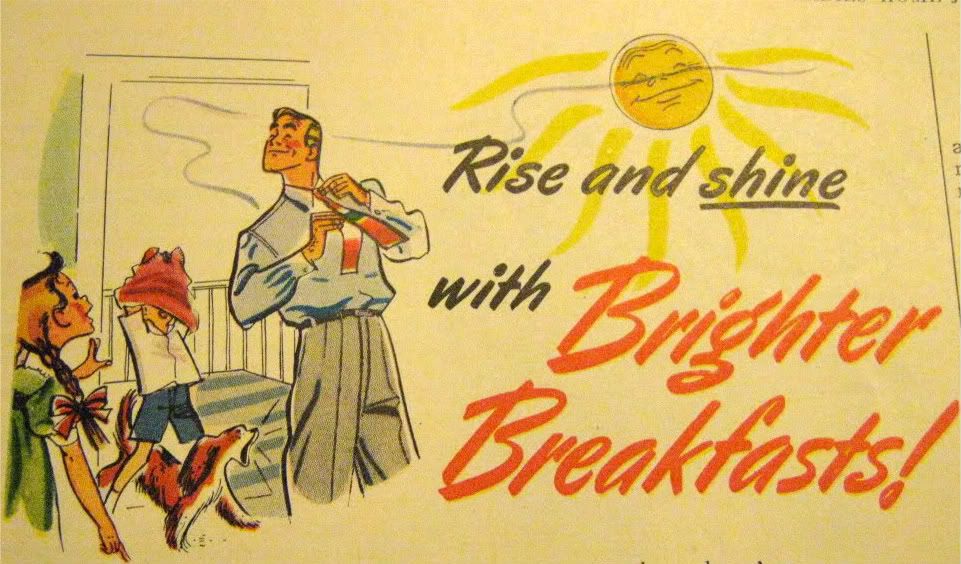 One of our favourite breakfasts lately is a nice, big steaming bowl of oatmeal. "Our" being Birdie girl and me- we share a bowl probably every other day these late winter mornings. I like to add shredded apple, diced pecans, and a pinch of cinnamon to the oatmeal as it cooks (Im using up a bag of 5 minute oatmeal but will soon be switching to steal cut), and then I top it with some delicious pure maple syrup and a dash of 1/2 and 1/2 cream. Delicious, and baby girl digs it, too.
Most of the time we have breakfast at the table with Bird in her highchair, but sometimes when mornings come early and we just want to stay snuggled up and comfy, we share our bowl of grau on the couch, cuddling side by side.
nice camera, mom… where's the grub?
This morning was one such morning. Today's reading in my read-thru-the-Bible-in-a-year plan was the book of Ruth. Four of some of the most beautiful chapters in scripture, and to my thinking the most romantic short-story in existence. After the rough ride of Judges, the book preceding Ruth in the Old Testament, the tale of the Moabitess, her Israelite mother in law and Boaz, her kinsman redeemer, is like a spring tonic after a hard winter.
It is not only a beautiful story of redemption in its own right, but in light of the dire spiritual estate of Isreal outlined in the 21 painful, gritty chapters of Judges, it serves as a reminder that even in the darkest of times, some faithful men and women do continue to live quiet lives of devotion to the Lord and HIs people, and that He is a God to all nations and peoples, and will meet us in our circumstances, no matter how bleak and hard they may seem.
I love reading God's word out loud to Bird during my morning devotional time, eventhough she doesnt yet understand anything Im saying. She enjoys being read to no matter what the story is, and because scripture is God-breathed, I feel as though I am blessing her with a benediction simply by reading the words to her. My prayers is that as she grows and learns to understand words and their meaning, she won't be able to remember a time when part of her daily learning did not come His word.
If you find yourself in a season of not knowing what to read for your devotionals, can I suggest you read Ruth? And if you are looking for an excellent teaching series to accompany the text, may I suggest the Redeeming Ruth series by Pastor Mark Driscoll from Mars Hill church. I have listened to it probably three times now and I have blessed each time. Great expository teaching of one of my favourite books of the bible.
Hope you all had a beautiful, worshipful, steaming bowl of oatmeal-filled Sunday morning. Blessings!
and don't forget about my Waltons Season 7 giveaway- click the picture below to enter :)